If you're on a lookout for cheap food, you might have come across Saizeriya, a popular Italian restaurant. Known for its authentic Italian dishes and affordable prices, Saizeriya has become a go-to destination for casual Italian cuisine dining.
But does this restaurant live up to its reputation? In this review, we'll delve deeper into the food, atmosphere, and overall experience of Saizeriya. So, if you're looking for a cozy and inviting place that serves delicious Italian food, keep reading to find out if Saizeriya is worth your visit.
The Origins of Saizeriya
Saizeriya is a popular Italian-style chain restaurant that originated in Japan. Founded in 1997 by Takeshi Saiki, the company has grown to become one of the largest casual restaurant chains in Japan. The company now has over 400 outlets throughout the country, as well as locations in China, Taiwan and Thailand.
Saizeriya was inspired by the traditional Italian trattoria restaurants of Milan. Takeshi Saiki visited Italy and was so enamored with the country's cuisine that he decided to open his own restaurant back home in Japan. He wanted to bring the tastes of Italy to Japanese consumers, so he created a menu filled with classic Italian dishes like pasta, pizza and risotto at affordable prices.
Also, read:
Katong Famous Boneless Chicken Rice Review
The Breakfast Club Kovan Review
Geylang Frog Leg Porridge Review
Saizeriya's Menu
When one thinks about Italian food, we think of the expensive pastas. But at Saizeriya, I love that I can get a pasta for way below $10. That is really affordable!
Saizeriya also has an extensive menu, ranging from classic Italian staples to local specialties, all at affordable prices. Their menu includes both hot and cold dishes, from pizza and pasta to salads and soups. Main courses include grilled steaks, fish, pork cutlets and various other meats. Appetizers include bruschetta and fried calamari. Desserts range from gelato to crêpes with seasonal fruit toppings. Saizeriya also offers daily set menus that come with soup, bread or salad, a main course and dessert for a discounted price. There's something for everyone on their menu!
Check out their website for the menus:
The Dining Experience at Saizeriya
Saizeriya has a comfortable ambience, making it a great spot for casual dining. The restaurant interior is designed with traditional Italian decor, with wooden chairs and tables and vintage lighting fixtures. The staff are friendly and attentive, and the service is quick. If you're in a hurry, you can order your food to go through their "Take-Out" option.
My Favourite Orders at Saizeriya
I always go for either pasta or the chicken stew with rice.
The chicken stew has lean chicken pieces in it. Tender and lean. Perfect for me.
I like their chicken wings as well, however the picture doesnt do it justice.
Their steak is sometime okay, sometime inconsistent. If I want to eat steak, I would prefer to go for steakhouse for the consistency. But their pasta has huge portions, which is perfect for me, a large eater.
They have mushroom soup, which is not too watery, concentrated and yummy!
I love love love their escargot, which is cheap and yummy.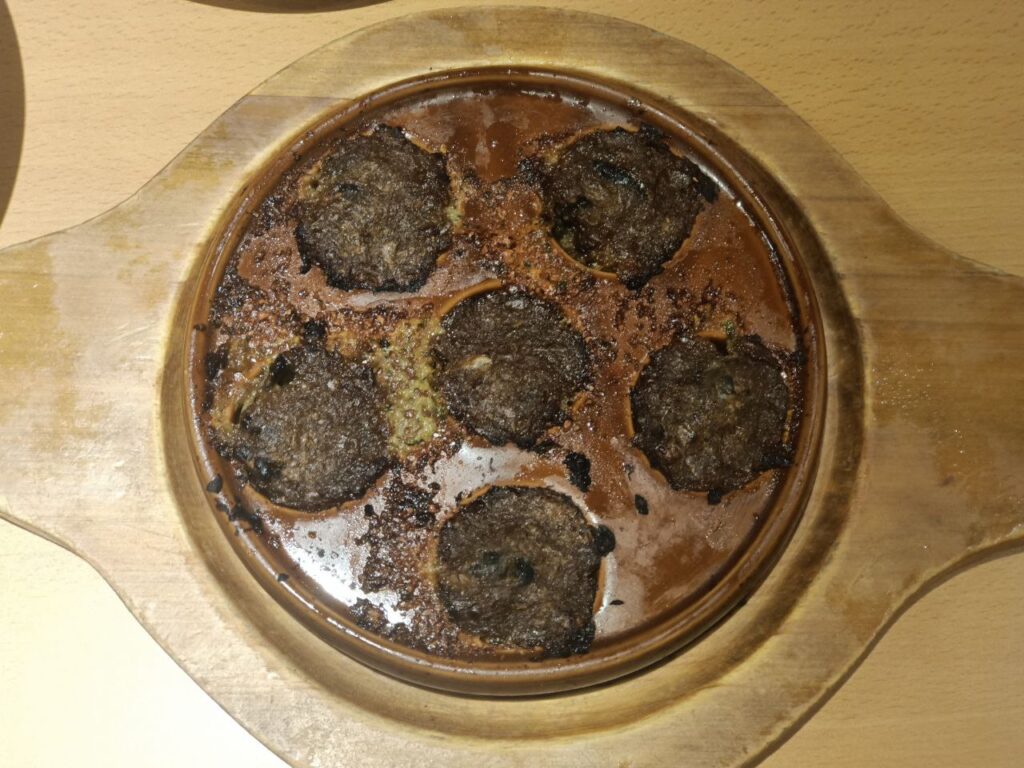 And we top the meal off with ice cream.
Verdict of Saizeriya
My husband is a foodie and he doesn't have the best opinion of Saizeriya. He finds the food to be just passable, and not quite up to his expectations compared to other Italian restaurants. However, I still have to give Saizeriya its due credit. 
They offer an affordable menu with a wide variety of dishes, from pizza and pasta to soup and salad. Plus, it's conveniently located in most shopping malls around Singapore, making it an easy option for a quick bite or casual dinner. 
So although my husband may not be a fan of Saizeriya, I understand why many people find it appealing and can recommend it as an option for budget-conscious diners who are looking for some Italian comfort food.
Frequently Asked Questions
Does Saizeriya provide a take-away option?
Yes! Saizeriya provides a take-away option. You can order your meal online, via their website or mobile app, and get it delivered to your doorstep. You can also pick up your food at the restaurant if you prefer.
Is Saizeriya food halal?
At the point of writing, it is not halal certified yet.  
Can I make a reservation at Saizeriya?
No, only walk-in is allowed. 
Why is Saizeriya food so cheap?
Saizeriya has become a popular and affordable dining option in Japan, thanks in part to the vision of its current president, Yasuhiko Shōgaki. Despite initially struggling to attract customers to his Italian cuisine, Shōgaki took a bold step to cut prices by a staggering 70%. The result was an instant surge in popularity that has continued to this day, with Saizeriya earning a reputation as a go-to spot for delicious and economical meals. 
How to pronounce Saizeriya?
Saizeriya is pronounced as 'sah-zee-ree-yah'. It's a combination of the founder Takeshi Saiki's last name and the Italian word 'trattoria', which means 'restaurant'.
List of Saizeriya Outlets and their locations in Singapore
CENTRAL REGION
City Square Mall


Toa Payoh

Orchard Gateway


United Square


Aperia


Chinatown Point


Marina Square


Alexandra Retail Centre

NORTH-EAST REGION
NEX


Hougang 1


Rivervale Mall


Seletar Mall


Oasis Terrace


Hougang Mall


Heartland Mall


51@AMK

EAST REGION
Paya Lebar Quarters


Eastpoint Mall


White Sands


Changi City Point


Tampines 1


Century Square

WEST REGION
321 Clementi


JCube


The Star Vista


Hillion Mall
 
NORTH REGION
Woods Square Mall


Sembawang SC


Sun Plaza


Yew Tee Point


Khatib HomeTeamNS

Instagram
About Author