Moving into a new house can be both exciting and overwhelming, and choosing the right bedding is an important decision. When I moved into my new home, I had just purchased an Origin mattress but was still in need of some pillows to complete my bedding. That's when Origin reached out to me with their Superior Coolmax Latex Pillow, and I decided to give it a try. 
After using the pillow and bed for 4 months, in this review, I'll be sharing my honest experience on this pillow, including its design, comfort level, and overall value. Whether you're also in need of new pillows or just curious about the Origin Superior Coolmax Latex Pillow, keep reading to learn more!
Looking for date ideas? Check out our reviews below: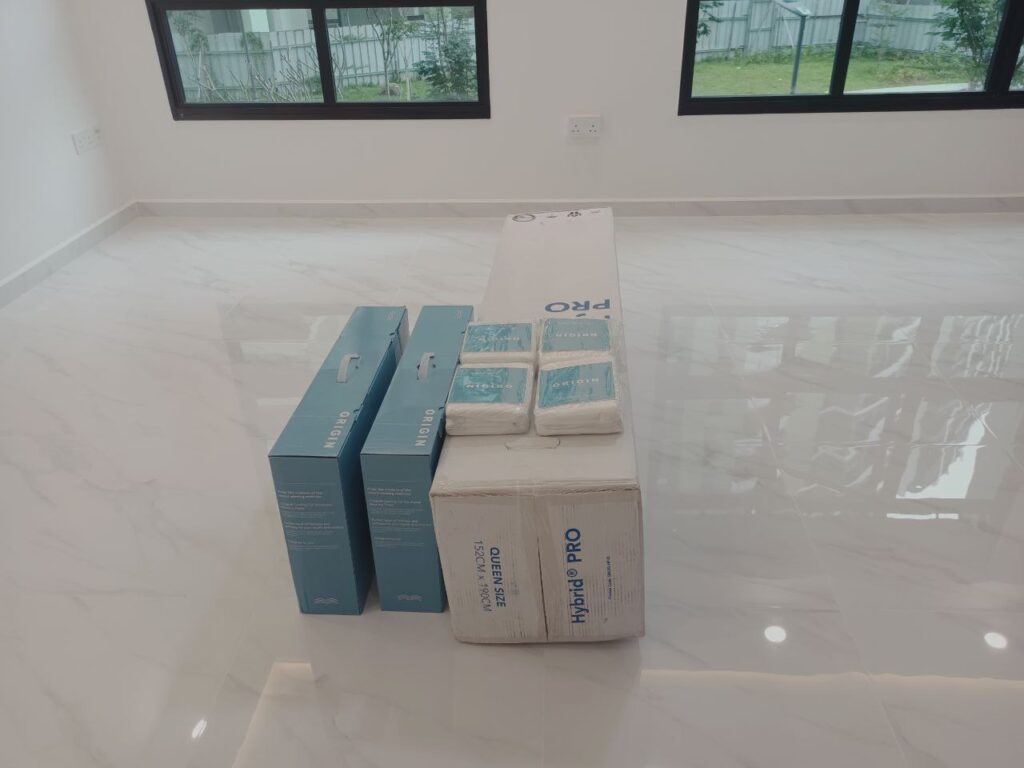 Prompt Delivery of Origin Latex Pillow
Ordering the pillow was super fuss-free, you can opt for free same day delivery or 2 hour express delivery.
My renovation was going to take awhile, so I planned my delivery to come after the flooring was done. However I kept it in packaging till my move-in date to prevent renovation dust from settling into the fabrics. In case you're worried, the Origin Superior Coolmax Latex Pillow comes in a protective plastic casing inside the blue box. I like the packaging design and colour, it's nice and simple. 
What are the features of Origin Superior Coolmax Latex Pillow?
So this latex pillow offers responsive foam support and to make washing easy, it comes with a removable Tencel™ fabric pillow cover. Easy laundry!
Compared to memory foam or fibre, latex foam has a denser composition. This density allows a latex pillow to conform to the shape of your head, providing optimal sleep support. Additionally, latex materials are highly durable and hypoallergenic, reducing the potential for dust, bacteria, or mold accumulation. These features make latex pillows an excellent choice for individuals with allergies who seek a peaceful and restful sleep. Furthermore, because they are impression-resistant, latex pillows can maintain their shape and softness for many years.
Origin Superior Coolmax Latex Pillow Covers
Designed in Germany, the pillow cover is crafted from luxuriously threaded Tencel™ fabric, which can be easily machine washed. This feature helps to extend the pillow's life over time. Tencel™ fabric is recognized for its natural comfort, as well as its environmentally responsible production process. Additionally, it is renowned for being softer than cotton and hypoallergenic, making it an ideal choice for those with sensitivities. Furthermore, this fabric is lightweight and particularly suitable for hot weather climates.
I really like that the pillow covering is fully removable, this means I can wash it and it keeps my pillow fresh. A really important thing for us is the Tencel™ fabric, we wanted our bed and pillow to be very cool so the pillow cover having Tencel™fabric is a plus point for us. 
We also got ourselves the Origin Hybrid Pro mattresses as it comes with a 120 day trial. We felt that it is quite hard to tell if the mattress is suitable just by testing the beds at retail malls, so we chanced upon Origin that proclaims with the 120 day trial, thus we decided to purchase it. 
First Impressions of Origin Superior Coolmax Latex Pillow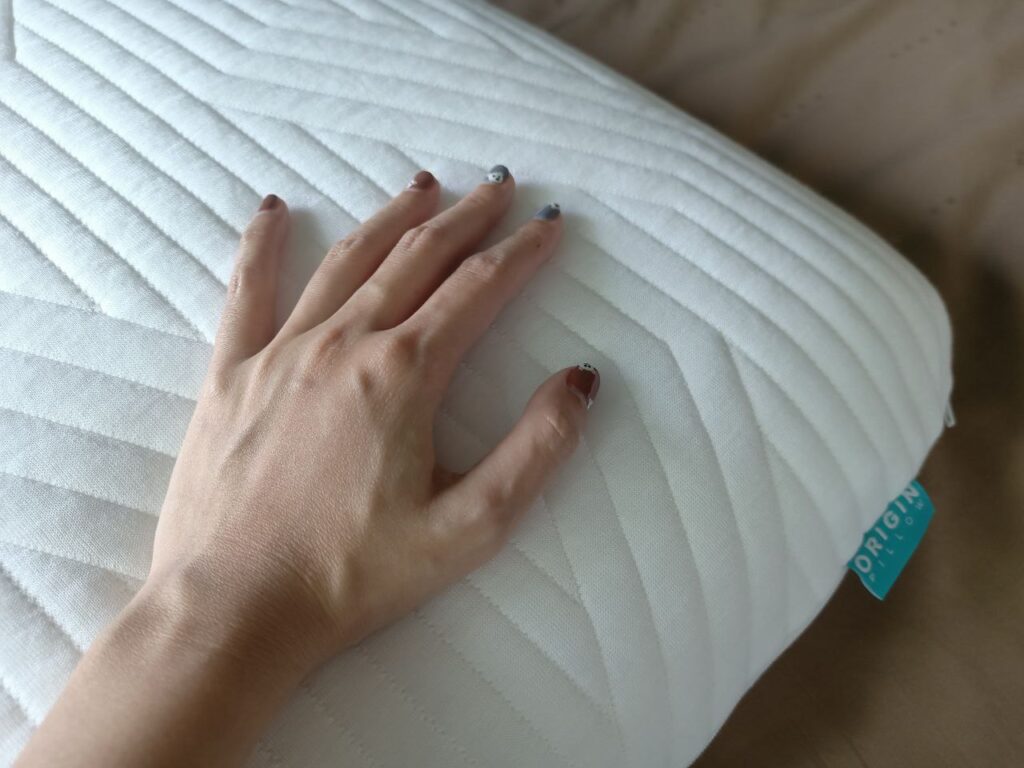 When I first touched it, it was very soft. It was softer than my usual pillow, and I was a little afraid it might be too flat. But when I laid my head down on it, it bounced up a little. I've tried a memory foam pillow in the past before and I couldn't sleep well despite spending a few nights with it. So the first night when I tried the pillow, I was afraid I wouldn't get a good night's sleep and might change back to my old pillow. But wow, I'm impressed! It's one of the first few pillows that I could sleep well from the first night!
And also at that point in time, I had a growing anomaly bump in my neck which I got from a bad sleep during one of my travels, so I was half hoping having a new pillow might help to subside the anomaly. 
Also, I'm a side sleeper and I have a habit of sticking my arm underneath the pillow. This pillow was big enough to cover my arm so I felt 'hugged' by the pillow. It was definitely a good night's sleep! 
Dimensions of Origin Superior Coolmax Latex Pillow
So far I have used this pillow for close to 4 months, I bought a few pillow casings and they all fit. I would say this pillow has the same size as an average pillow. 
The dimensions are as follows: 65cm x 40cm x 13cm
Verdict
So, if you have read till here, you must be very keen on the pillow. 
Priced at $129, it is certainly not the usual pillow price tag range. It is quite expensive. But if you are having neck pain or poor sleeping posture for the head/neck, you can consider this pillow. Well if you have some reservations, they also offer a 7 night trial! Try it, and if you don't like it, you can return it to Origin Mattress's showroom. Otherwise, it has a 2 years warranty. 
I also found out that the Origin Hybrid Pro mattress that we purchased, is one of the top best value mattress. As compared to all the big brands out there that are way more expensive, triple the price. 
So far all the mattresses that I've tried, not a lot though, but I would feel Origin Hybrid Pro is the best mattress overall.
Origin Mattress
Showroom Address:
Ravago, 36 Kakit Bukit Place #01-01 Singapore 416214
Opening Hours:
Monday to Sunday: 11am – 5pm
Phone: +65 6864 9634
Email: enquiry@originmattress.com.sg
This post is written in collaboration with Origin Mattress. It is a sponsored post. However all thoughts are my own and from my own experience. For clarity, both pillows are sponsored by Origin Mattress as well as the pillow covers that they have generously extended to us.
About Author