Feeling umbraged at work? We all have been there, feeling super stressed on work or school or personal issues. Well there are ways to destress, getting ourselves a well deserved spa in Singapore or trying something novel in Singapore!
In this review, I'll be writing on The Fragment Room (otherwise known as the rage room), where you can smash anything you want in the room, releasing those stress bottled up in you!
I've heard of this rage room before when it first came out but didn't go to it as when I last checked the price of the fragment room package, it was quite steep. 
But recently, to celebrate our valentine day, we decided to try it out! I think you can guess how overdue this post is. Haha!
So guys, if your ladies are having PMS or a bad day, and you don't know where to bring her to, let her release the steam at the fragment room! And just so happened, the boy managed to get some discount voucher (don't ask me how he got it, i don't know), and we decided to go for it!
Covid Measures at The Fragment Room
You have to book a slot to go down and mask up for the entire session. 
What to expect at The Fragment Room
So this fragment room or rage room, whichever you call it, is tucked away in Little India.
We went early for our slot and were ushered to wait for awhile.
I felt like I was walking back in time when I saw the old radio, old tv, and the whole place is just super greyish in all shades of grey. Very industrial interior design, of course, befitting the image.
There are some games and magazines available to keep you occupied as you wait for your turn.
I wore contact lens and a pair of old sports shoes as advised as I was worried that they might not have my shoe size.
When it was our turn, we were ushered down the corridor to the lockers to keep our belongings.
Full gear is provided with the suit and the helmet to keep us safe.
Luckily I wore a pair of old shoes, as the shoe sizes available were too big for me.
But if you are not funsize like me, my shoe size is 34. You will be able to find your sizes, i think they have size 36 as the smallest.
And they have an array of weapons for us to choose from, I chose the baseball bat as it's the lightest, crow bar was quite heavy for me.
Ladies if you wanna see how you look, there is a full length mirror. 
Our package was the basic ones so we had cider bottles and small breakables. We did not top up for add-on.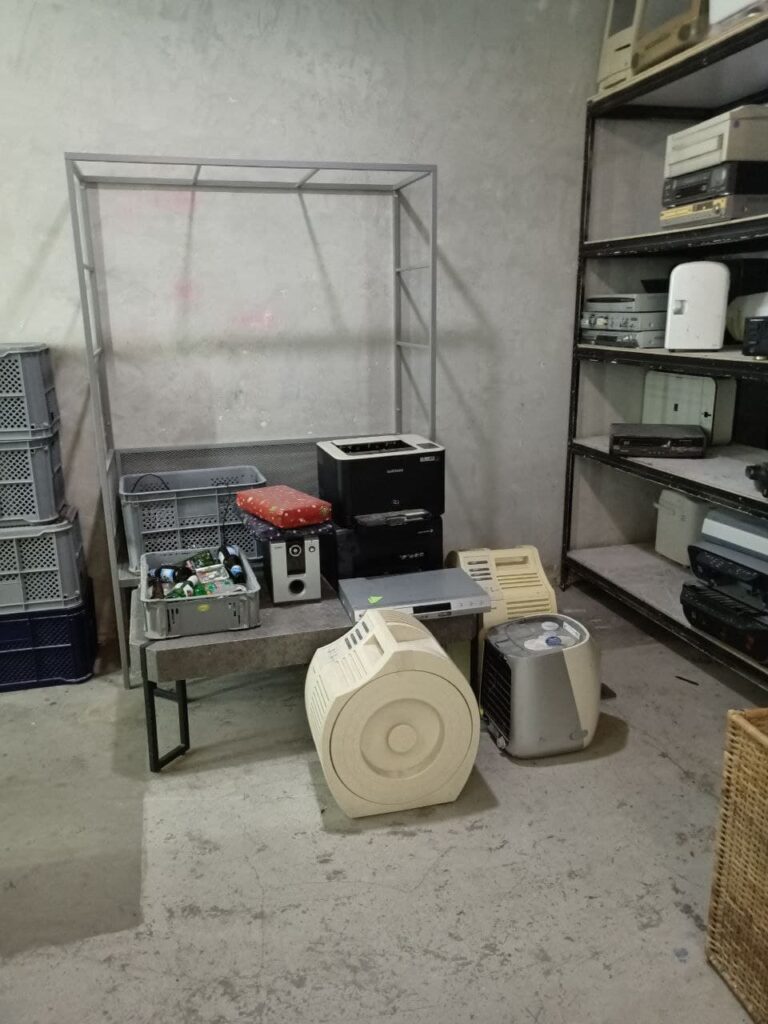 If you want bigger breakables, you can top up. If you are thinking that its a waste to break so many things, fret not! The items are mostly already on their way to the scrap yards. So just break the stuff and let off your steam!
And once inside you have 30 minutes to break things, we brought our gopro but in the end our gopro took the wrong angle, LOL, we didnt test before taking video so the shot was entirely wrong. *laments* The 30 minutes was more than enough, in fact, we had a lot of time to kill inside, cos the basic package we went for, we have only 1 crate of breakables per person.
It was about 4-6 cider green bottles and 2-3 small glass saucer bowl-ish object. If i dont recall wrongly, we finished breaking everything in 10-20minutes. 
Before we started, the remnants from previous participants' session were swept to the side, you're given gloves to wear for protection. Shards really fly everywhere, thank god for the full fledged visor, I had shards flying right at it when the boy slammed his breakable.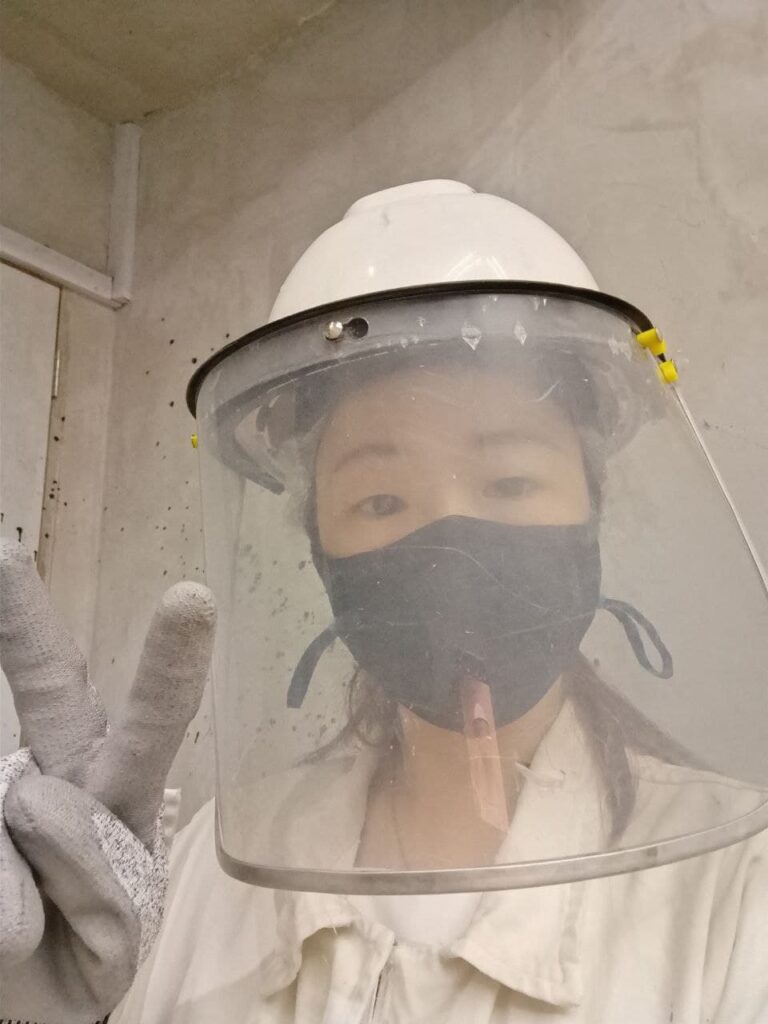 But all good, safe and sound. And yes, mask up the entire session.
FAQs
What is the price range and packages
There are a range of prices available depending on the package you get. Honestly, it is still very expensive to me. If we didnt have the discount voucher, I wouldnt have gone for it. But ah, one cant say no to novel experiences.
| | | |
| --- | --- | --- |
| Single (1 Pax) | Double (2 Pax) | Triple (3 Pax) |
| $38 | $75 | $99 |
| Quad (4 Pax) | Quint (5 Pax) | Groups/Corporate (>6 Pax) |
| $128 | $160 | Enquire with them! |
What each package comprises of
Helmet with visor
Freshly washed white coveralls
Cut-proof gloves
Baseball Bat (the one i chose) / Crowbar (the one he got) / seasonal weapons
Optional dust mask/eye goggles
Rentable safety boots
Then if you want to smash bigger items or more stuff, you can top up with add-ons: 
| | | |
| --- | --- | --- |
| Neon Smashables | Electronics | Beast Mode |
| +$35(out of stock) (as at 7 May) | +$25++ | +$25 |
How much is the fragment room?
Please see above. 
Where can I release stress in Singapore
Check out the location below.
Is there any coupon code for the fragment room?
I'm not aware of any coupon code. But there is a discount if you book via Klook, do support my blog by clicking the affiliate code! If you buy direct from the fragment room website, for 2 crates of breakables and an additional crate, it would be $100. But $77.60 would be a good deal for it. 

Here is a snapshot of the deal in klook
The Fragment Room Location
Opening Hours
Monday – Sunday
12pm to 10pm
Address
The Fragment Room
490 MacPherson Road, Singapore 368198
Contact
About Author