Looking for date ideas? Well, now that we can dine out in pairs, why not try Hi Roller Indoor Skating Rink – Singapore's largest indoor skating rink that offers both roller skates and inline skates!

I was initially hesitant to go indoor skating but the boy pulled me out of the house to get me to exercise a bit. 
If you want to check out other activities:
With disco lights at Hi Roller Indoor Skating Rink, it feels like we skated into the 1970s. Good that it was indoor, away from rain and the hot sun with nice music to get our adrenaline going.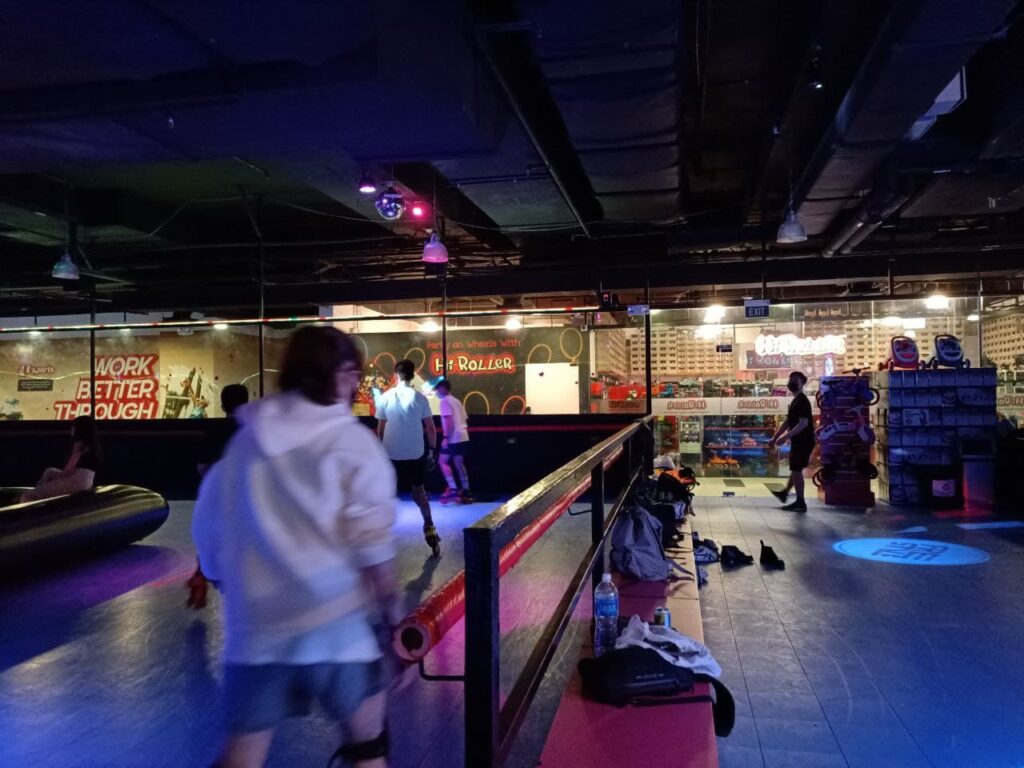 Book your Slot at Hi Roller Indoor Skating Rink
Due to safe distancing measures, one has to book their slot before they go down. As of writing, Hi Roller Skating Rink can only accommodate up to max 50 pax. So heads up, book your slot 1 week in advance, as slots run out very quickly. The first time the boy tried to book,there was no more slot left. So when he managed to get a slot the second time, he was adamant that we just have to go roller skating. 
Prices at Hi Roller Indoor Skating Rink
Adult
Child(18 & below)
Group(min 4pax)
Entry Plus
Incl. rentals
$18
$16
$15
Entry only
w/o rentals
$12
$10
$9
Rentals only
Incl guards
$6
$6
$6
Spectators
Enter w/o skating
$5
$5
$5
Socks
Mid-calf length
$3
$3
$3
We paid with Klook so it was SGD14.85, instead of SGD18. For the package that we purchase, it includes rental of guards and skates. We brought our own socks. 
Safety first at Hi Roller Indoor Skating Rink
What was advised on the website for Roller Skates and Inline Skates respectively:
"Roller Skates
Roller Skates also known as quad skates, are the ancestry of skating that went back all the way to the 1930s when roller skating first became popular in the United States. 
These skates have four wheels in a two-by-two configuration, providing more stability.
They are used in artistic skating, and are standard in most indoor tracks.
 We recommend roller skates for beginners because they're more stable."
Inline Skating
Inline Skates are more commonly used in modern day skating. 
These skates have four wheels in a straight line configuration, which is suitable for outdoors to avoid obstacles.
It offers more ankle support, speed, and maneuverability compared to Roller Skates.
They are used in Inline Hockey and Speed Skating. 
Also, they're a lot like Ice Skating!
I decided to try Roller skates first since it's more for beginners but I wasn't used to it, I couldn't balance well on it. 
After the first hour, I switched to Inline skates as I'm used to ice-skating shoes configuration. The moment I skated in my inline skates, I felt more confident. And as expected, I wore the kids inline skates while the boy wore adult inline skates
So, it's really based on your personal preference. But my advice is, if you're more used to ice-skating shoes, then go for inline skates. Otherwise, try both! I'm glad that the boy brought me out, otherwise, i'll be like a couch potato at home.
With our package, I got myself knee guards as I'm bruise-prone (read my review on Royal Caribbean Flow Rider and find out how easily I get bruised) and some people got themselves arm guards.
The boy can do tricks on his ice skating shoes, so this inline skates were no issue for him. The moment he wore his inline skates, he was flying past everyone, spinning here and there and doing stunts and tricks.Win liao lor.
FAQ
What to wear to Hi Roller Indoor Skating Rink
Wear mid calf/knee high socks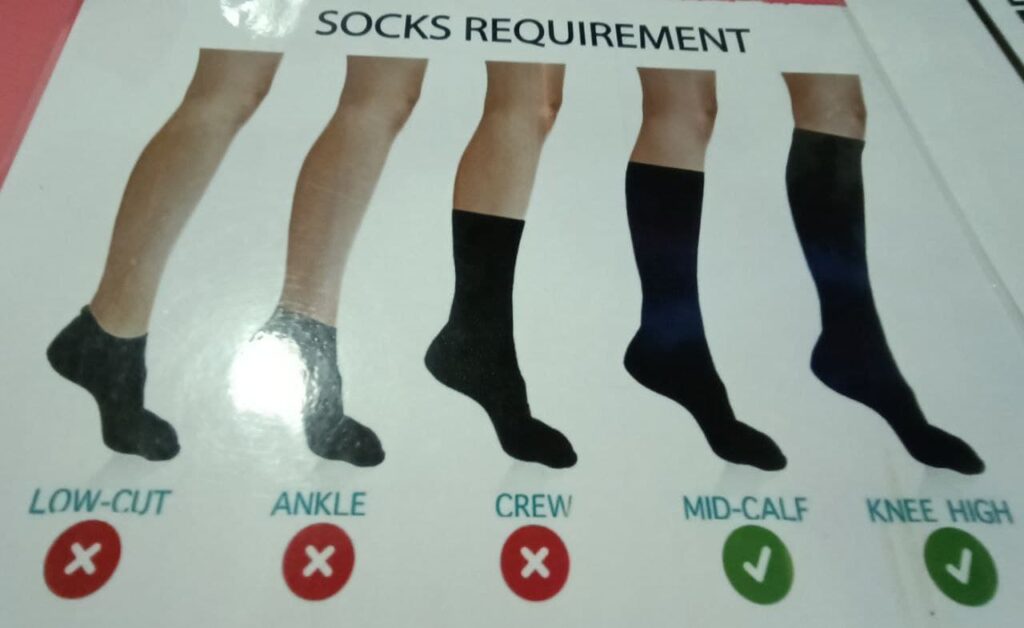 Wear comfortable clothes
Hi Roller Indoor Skating Rink Location
Opening Hours
11am-9pm Daily
Address
Market Square @ Downtown East,
E!Hub, Level 5
1 Pasir Ris Close
Singapore 519599
Contact
About Author